Merchant Cash Advance Canada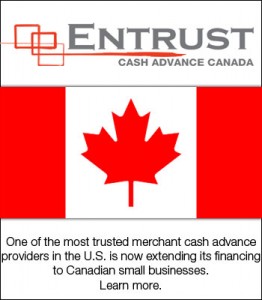 Entrust Cash Advance, one of the United States' top merchant cash advance providers, has now extended its merchant cash advance program to small businesses in Canada.
The easy application process, high approval rate, and simple funding mechanism that we offer at Entrust all remain the same for Canadian businesses, making a business cash advance a great option for Canadian businesses who are looking for additional financing.
If you're a Canadian business owner looking for a cash advance for your small business, you can still apply for a merchant cash advance here on the U.S. Entrust Cash Advance site.