Small Business Resources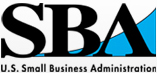 From start-up questions through monthly chat events, the Small Business Administration can answer many diverse small business needs.Visit this resource.

Find all the tax forms and related resources your business needs in the IRS business section. Visit this resource.

An advice and business mentoring organization with local offices found all across the United States. Visit this resource.

From articles and forums through white papers and calculators, SmartBiz is a website with the small business owner in mind. Visit this resource.

The SmallBusiness.com Local Hub
Every town has agencies, organizations and programs to assist small businesses in many ways. The SmallBusiness.com Local Project is an effort to help organize an easy way for you to find, learn about and contact them.
The SmallBusiness.com Glossaries: Glossaries of business terms and buzzwords. Wonder what that term in the loan application means? Find it here.
SmallBusiness.com How-To Hub: User-contributed how-to advice for starting and running a business.
Small Business Loans Our small business loans and lines of credit require no collateral. You will not have to pledge your hard-earned assets or have UCC filings placed against them. Also, our business lines of credit and loans will not show up on your personal credit.